, 16/03/2019, 09:57 GMT+7
View: 5355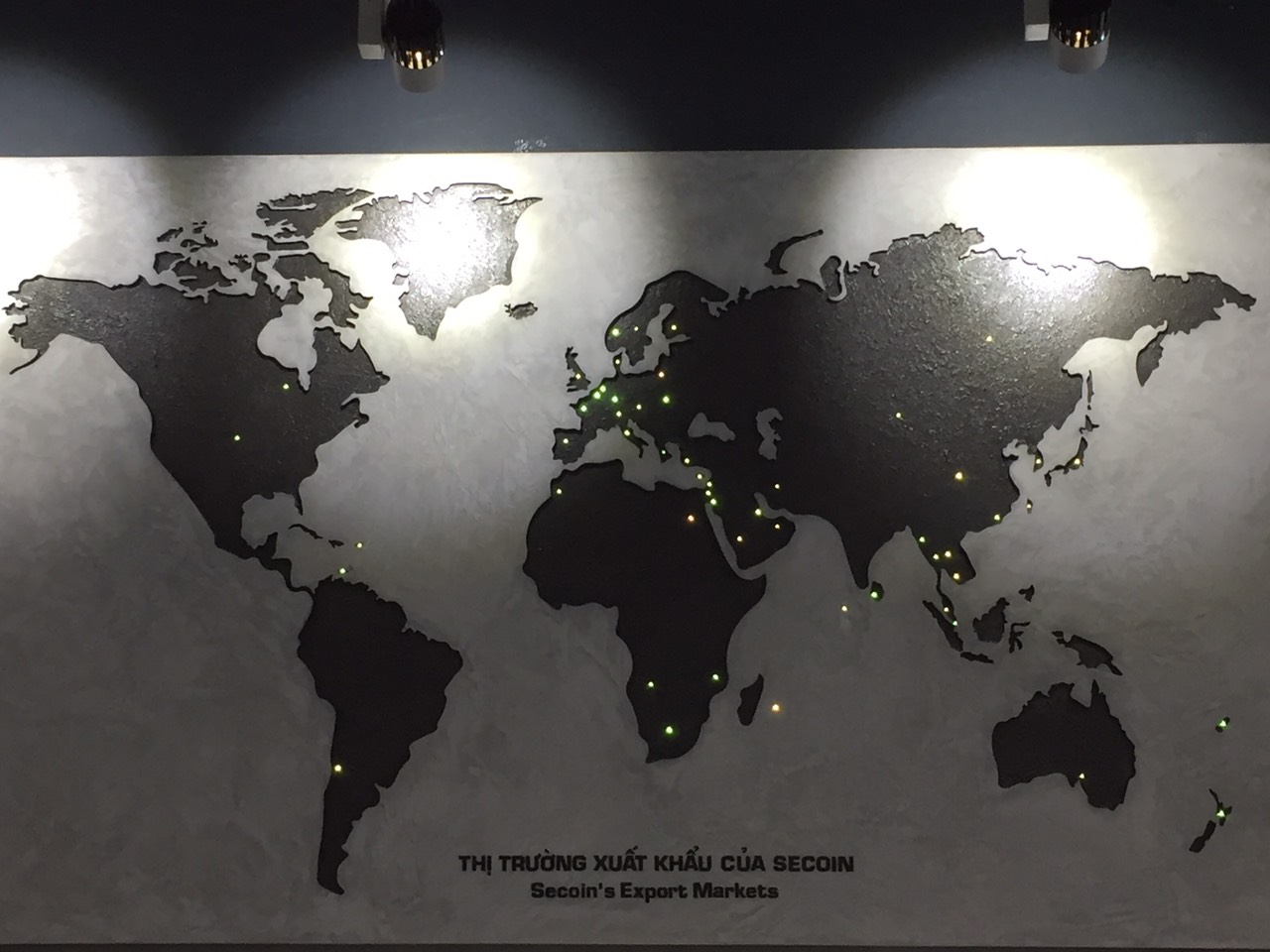 Among non-fired artistic tile manufacturers, Secoin is the only company that is continuously recognized as a National Brand of Vietnam from 2016 to 2020. Secoin non-fired tiles are considered a "Vietnamese product with a strong historical-cultural-artistic identity" and meet international standards for production and business system.
To Secoin's international consumers, encaustic cement tiles are "live" products and have a "emotional value" that is totally different from common industrial tiles. In Europe, encaustic cement tiles are thought to be a historical and traditional material while in America, Australia, Japan and Middle East, many are attracted by the artistic beauty of encaustic cement tiles with diverse and eye-catching patterns. The tiles that are manually and meticulously by Secoin's artisans are often remarked by visitors as "magical". All these elements make Secoin's tiles the spirit of Vietnam's hand-made tiles.
International consumers prefer Secoin's encaustic cement tiles thanks to their eco-friendliness and home safety. Secoin's tiles have received the highest user's safety rating (A+) from Eurofin.
2019 is also the 20th anniversary of first presence of Secoin's artistic tiles in the Japanese market through the supply chain across the country. Secoin tiles are accepted by global supply chains not only because of their quality, competitive prices, good services, etc. but also thanks to the fact that Secoin's factories have passed multiple assessments in terms of working conditions, work safety, employees' benefits and Secoin's social responsibility, etc.
Secoin is the only Vietnamese company whose manufacturing management system is consulted by Panasonic ESBCT (Osaka, Japan). The global market requires Vietnamese companies to keep improving themselves to meet international requirements for business management and social responsibility.
Secoin's 30-year journey to bring artistic tiles to 60 countries in 6 continents is symbol of Vietnam's attempt to achieve international integration. On this journey, Secoin has succeeded in retaining the "spirit of tiles" and distinctive historical-cultural-artistic characteristics of Vietnam. This has made Vietnam a bright spot on the world map of handmade art tiles.