Wednesday, 11/11/2020, 10:01 GMT+7
View: 4162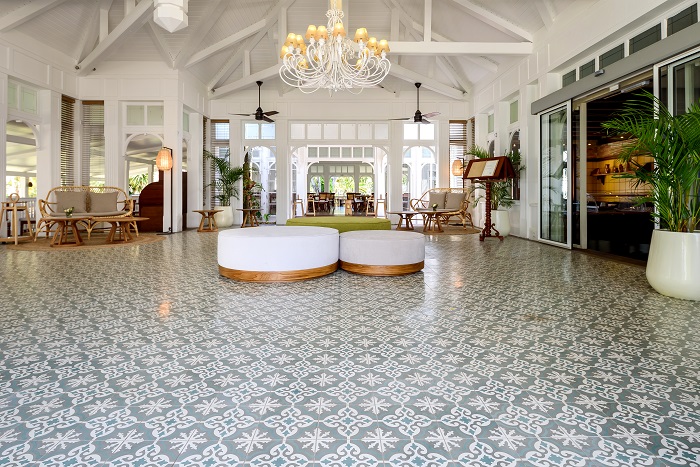 Encaustic cement tile in Heritage Le Telfair 5 Star Resort in Mauritius
Heritage Le Telfair is a 5 star resort in the island country of Mauritious. Secoin encaustic cement tiles have been used as a main decorative material for this resort in order to create a luxurous space to meet high aesthetic need of the elite at this place.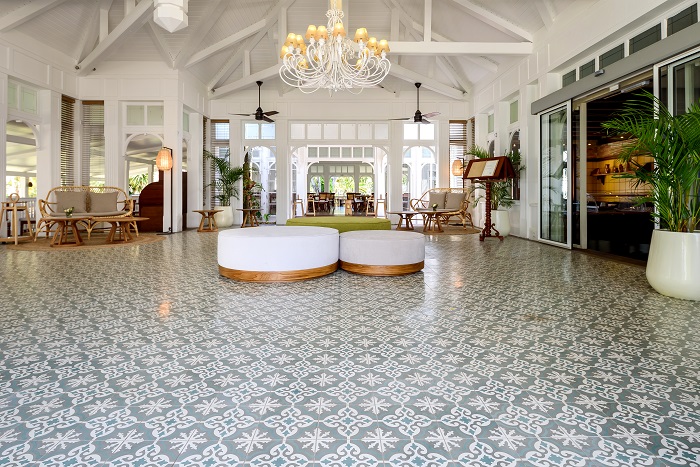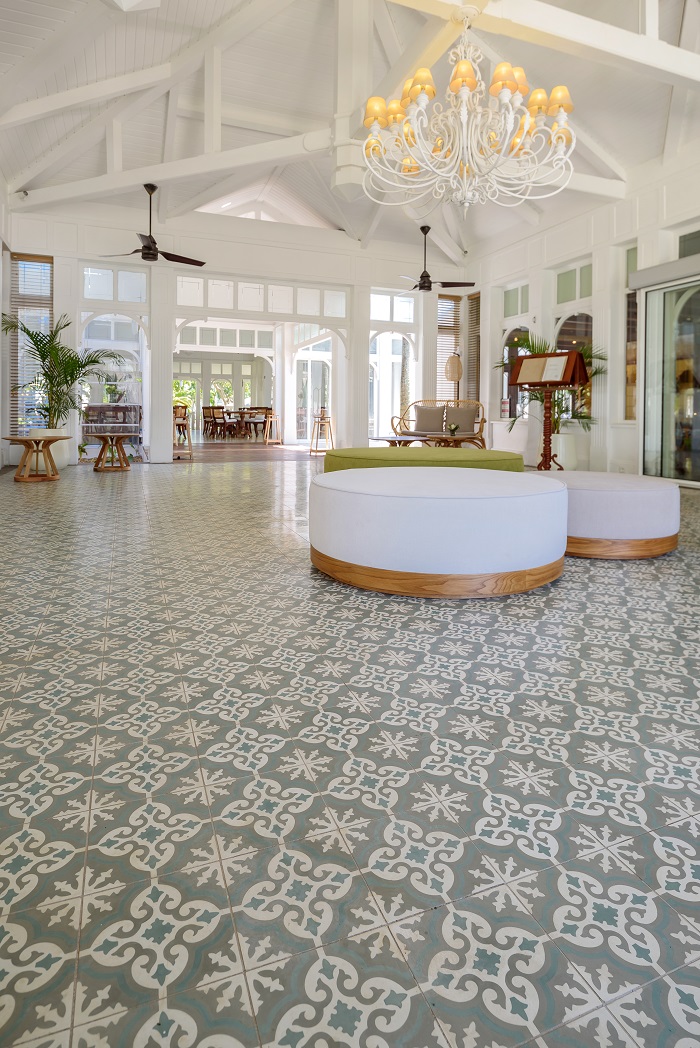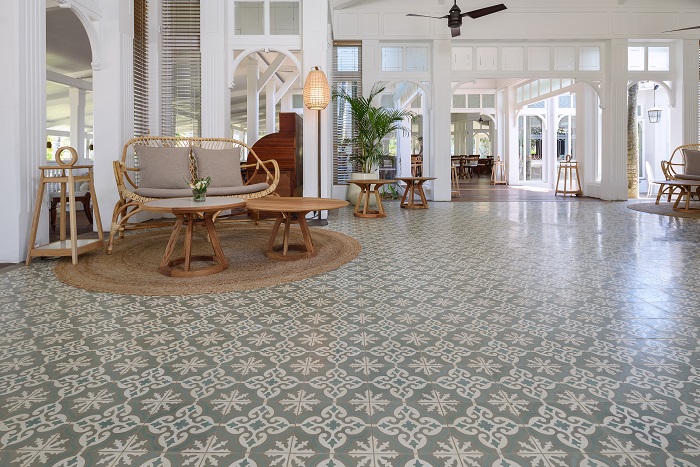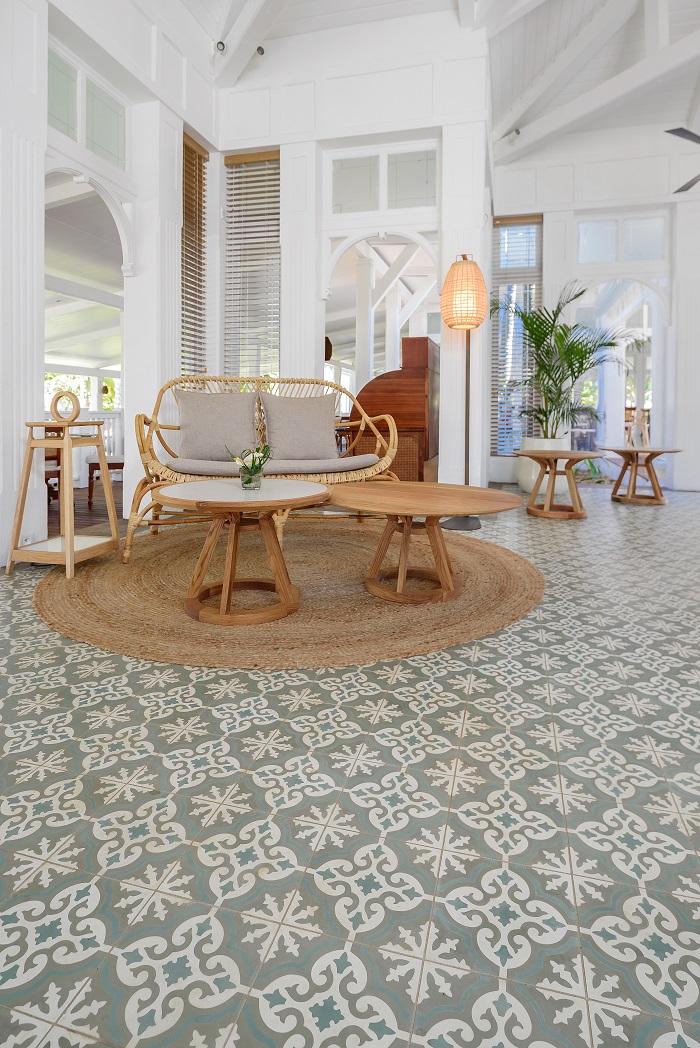 Gạch bông cao cấp A402 được sử dụng như một tấm thảm hoa kết hợp nền gỗ tạo nên một không gian sang trọng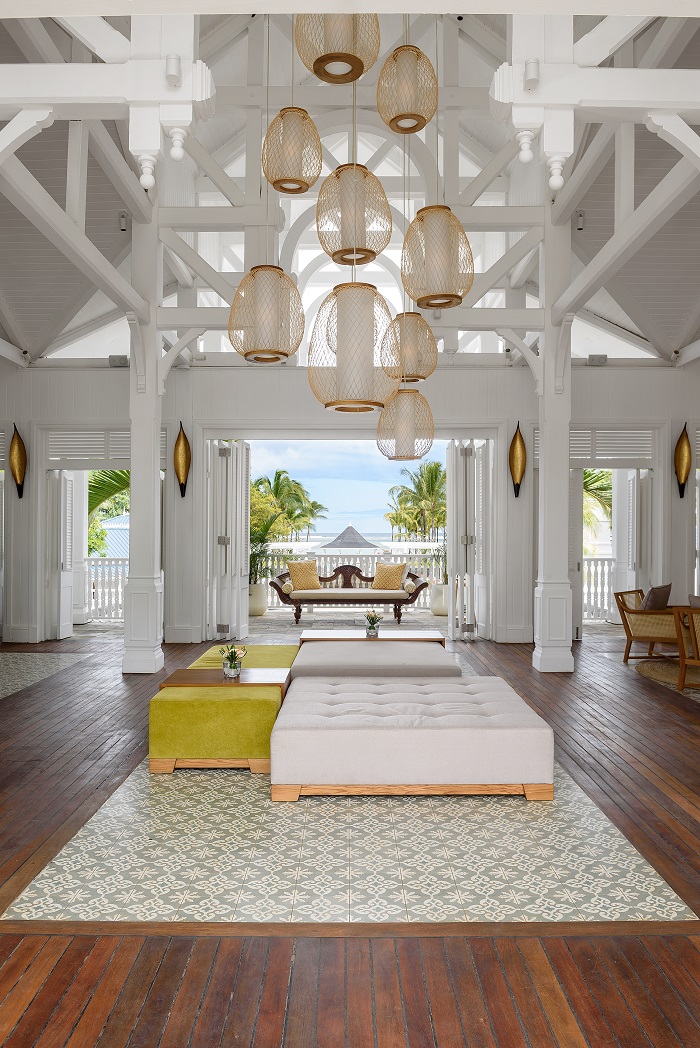 Gam màu trung tính thích hợp kết hợp với tất cả các nội thất được làm bằng gỗ.