Sunday, 18/06/2017, 16:34 GMT+7
View: 9198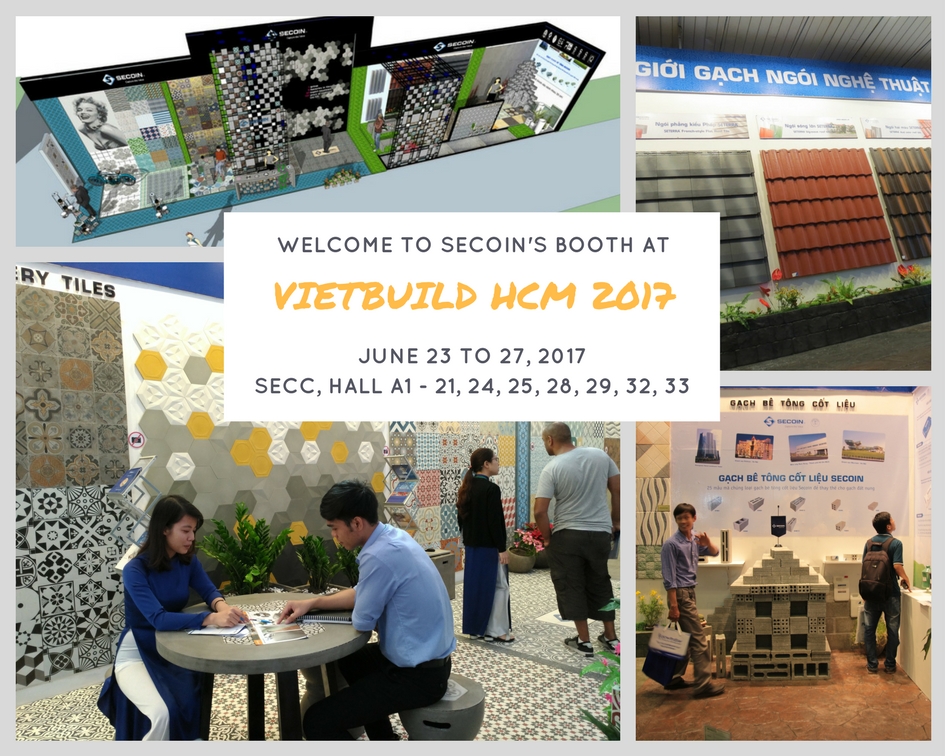 Secoin handmade cement tiles at Vietbuild Hochiminh 2017
From June 23 to 27, 2017, Secoin is going to participate at Vietbuild Hochiminh 2017 with will be held at SECC, 799 Nguyen Van Linh, District 7, Hochiminh city. At our booth, we are going to show new patterns and designs of handmade cement tiles.
This is the 14th year that Secoin has participated at Vietbuild exhibition. At Vietbuild Hochiminh this time, Secoin is going to display a wide range of artistic cement tiles and roof tiles at 7 booths. A lot of new products and new designs of handmade cement tiles will be launched at the show.
Handmade cement tiles are becoming more and more trendy all over the world. With the history of 107 year of making encaustic cement tiles, Secoin has been recognized as the preservationist of encaustic cement tile industry in Vietnam.
You are welcome to visit Secoin's booth to see a lot of handmade cement tiles patterns and colors!