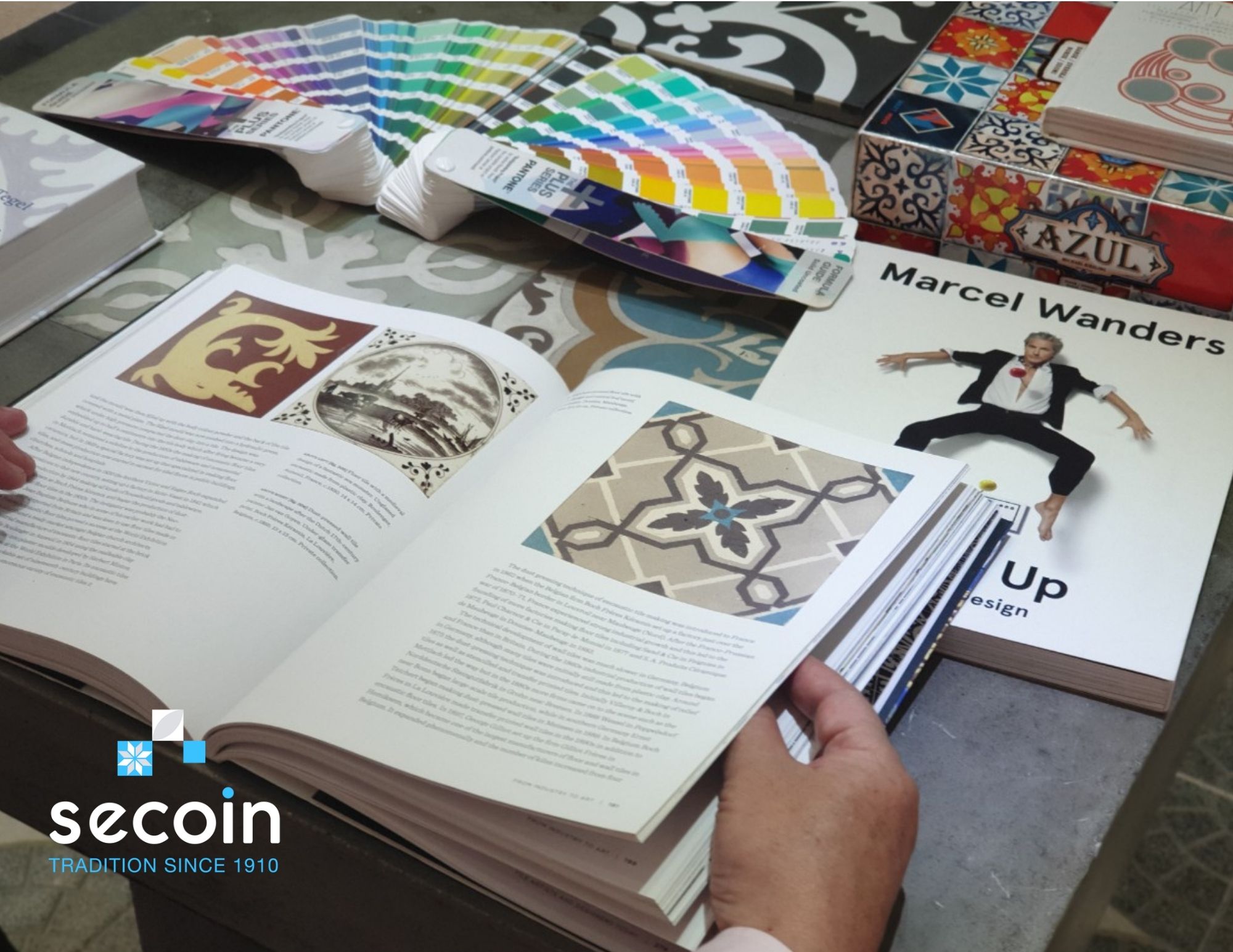 Cement Tiles gives a timeless look
Adds A Bit Of Extraordinary!
Cement tile is taking the interior design and home improvement industry by storm. Cement floor tiles brighten up everything from kitchen backsplashes to bathroom floors.
Having bold patterns and vibrant colors, Vietnamese cement tiles make a tremendous laidback setting and give a new look to your floor. Cement tiles have always remained in trend, but lately, they have started to capture the market in a big way.
Cement Tiles Gives a Timeless Look
If you want to bring a new look to your floor that's Timeless, there's no better option than cement tiles. From gorgeous & timeless look, durability to value for money, cement tiles give a myriad of benefits that you can't ignore to have.
Whether you want to give your home decor a vintage look, modern look, or vintage pattern in a contemporary look, our handmade Vietnamese cement tiles offer infinite options. We have the most extensive collection, so you can find whatever your heart desires and your floor deserves.
Vietnamese cement tiles are perfect for breaking away from typical tile materials like porcelain and ceramic. You can infuse an element of vintage look while keeping the decor of your floor modern and up-to-date. Bold motifs and rich colors in our handmade cement tiles blend effortlessly with your home's decor and let you keep the overall style of your environment ethnic.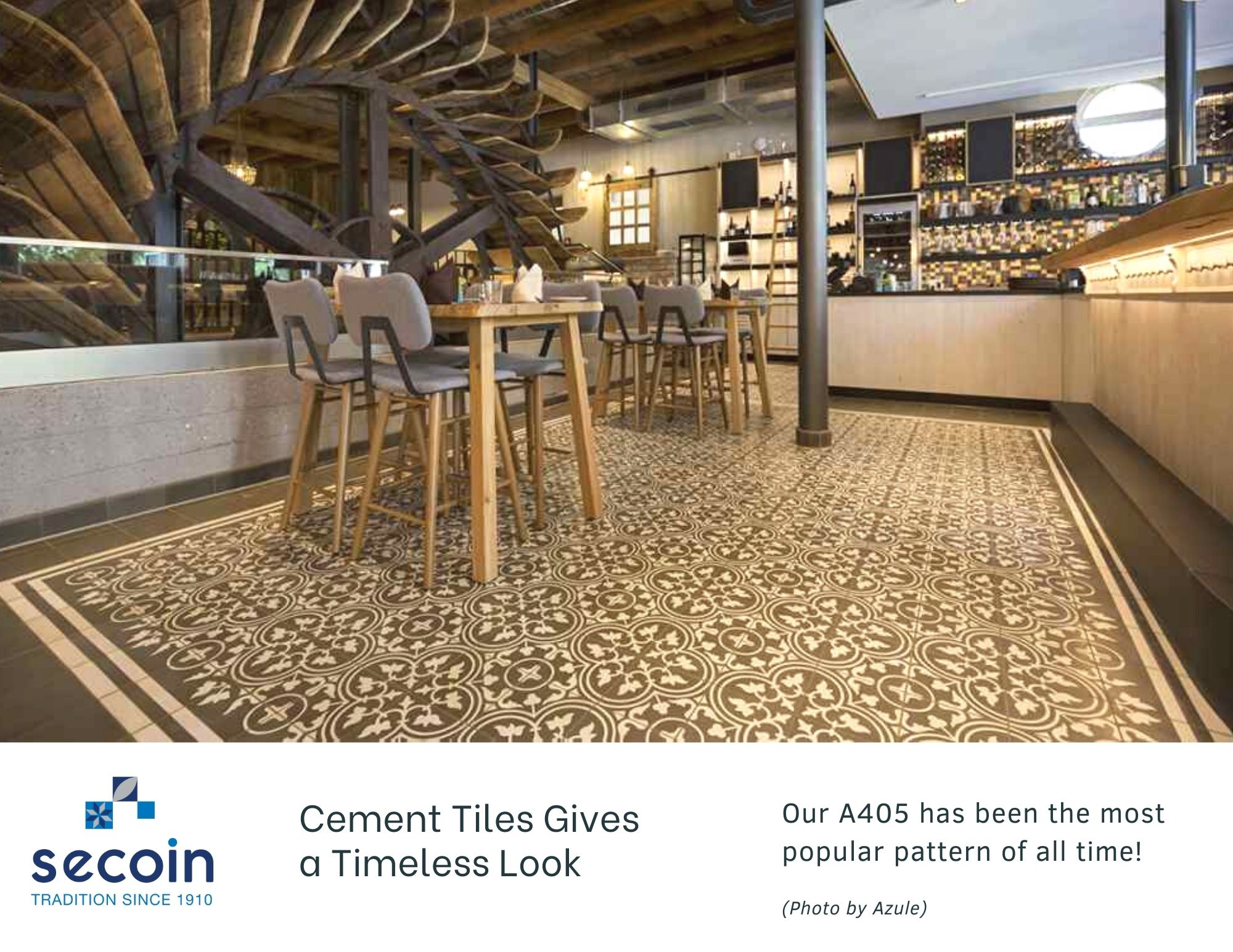 Every Benefit That Comes With Cement Tile Floors
Cement tiles go beyond aesthetic benefits. Undoubtedly, when cement tiles are correctly installed, they turn on your fantasy and enhance the appeal and beauty of your rooms.
What makes them ideal is that cement floors can stand out on their own without needing to be complement by other design elements of the room. They can immediately enhance the beauty of your floor through bold traditional motifs and vibrant colors.
●Wide variety of patterns
Secoin has a wide variety of patterns available in the form of florals, modern geometrics, and prints. Some designs come to life when four or more tiles each having a piece of the design interlocked with each other on the floor—creating a large layout altogether. If you have a specific design choice, then you may get personalized patterns.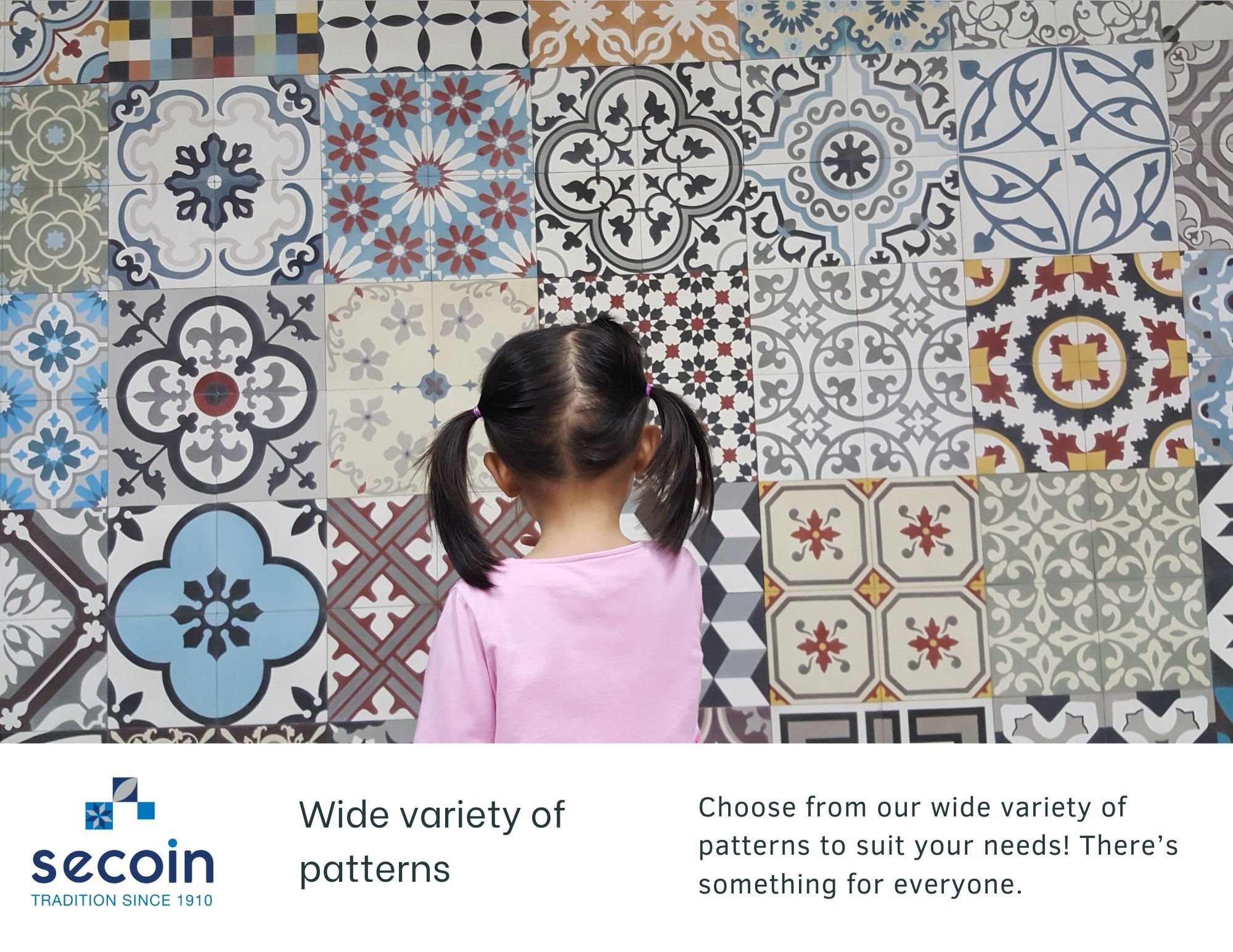 You can choose from our wide variety of patterns to suit your needs. There's something for everyone.
●Extreme durability for long-lasting floors
Once you have made the right choice for your floor, you generally don't need to revamp it after every few years. And, cement floor tiles certainly make a great choice. Their extreme durability makes them a lifetime investment. Look around building with cement floors, and you'll find their cement floors older than 100 years.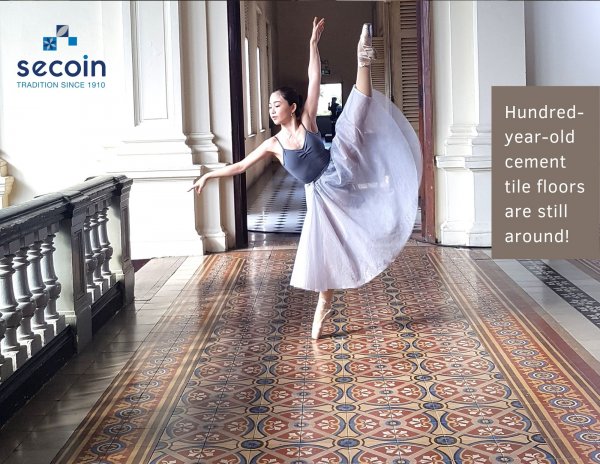 The key to making them last a lifetime is their proper installation. Make sure to seal them with several layers of penetrating sealers. Secoin produces extremely durable Vietnamese cement tiles in all sorts of patterns, colors, and sizes.
●Environment friendly
If you seek a timeless look for your floors while ensuring that you remain environment-friendly, then our handmade cement tiles are ideal. Other conventional tiling materials are baked to harden, which uses more energy in their manufacturing. Typical materials used for cement tiles are portland cement, marble dust, and natural pigments. It makes cement tiles environment-friendly.
●Easy maintenance
One of the troublesome parts of tile floors is maintenance. Vietnamese cement tiles make an excellent choice because their care is pretty standard if you have correctly sealed the tiles on the floor.
You can find high-quality products to clean and maintain cement floor tiles easily. To clean cement tiles, all you need is periodic cleaning using a mild soap followed by mopping it with a dry cloth.
Handmade Cement Tiles—Epitome of Quality Craftsmanship
Secoin provides handmade cement tiles that skilled and highly trained artisans manufacture. Stencil is placed inside a square mold, where cement tiles acquire the design or pattern. The whole manufacturing process is handled expertly, and great attention to detail is given, which is why Secoin produces eye-catching cement tiles having excellent finishing.
Driven by the passion of our craftsmen, we have been able to design and manufacture high-quality handmade cement tiles that are sweeping the world as a beautiful way to enhance the look of any space.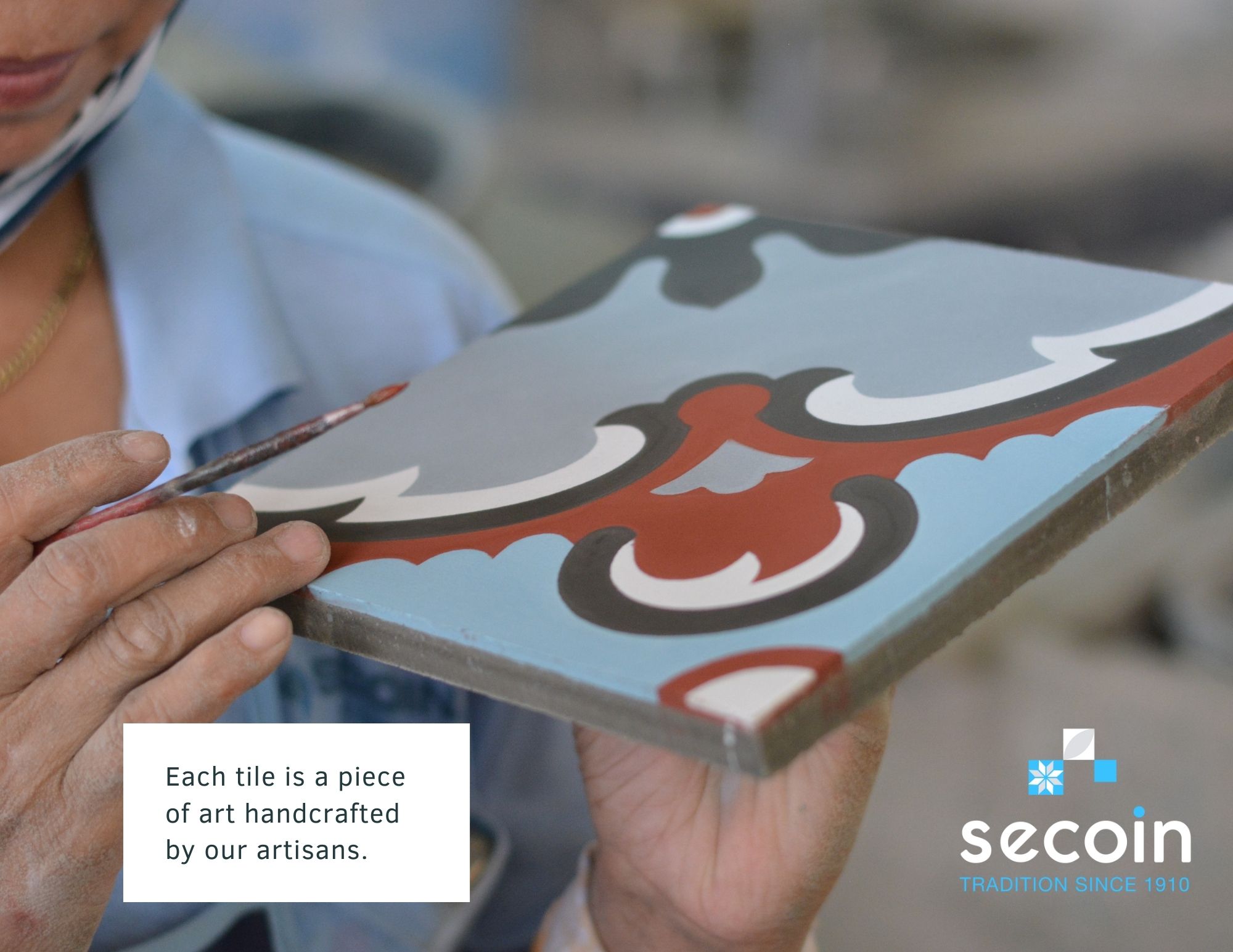 Contrary to common tiles, handmade cement tiles help you customize all aspects of the design and get exactly what your heart desires. Whether you want something bold and bright or something mesmerizing, handmade Vietnamese floor tiles make a great choice.
Choose Secoin Cement Tiles to Get What Your House Deserves
Do your floors look boring and dull, and you can't wait to transform their look? If so, then it's the right time to change the appearance of your floors and put life into them. All you need to do is choose Secoin for Vietnamese cement tiles. Secoin has kept the tradition of helping homeowners and contractors put energy into full floors by supplying high-quality cement tiles.
Secoin produces handmade cement tiles for all tastes. Vietnamese cement tiles are available in all sizes, colors, and patterns, so you can transform your room floors into any kind of look you want. These tiles make a perfect way to bring your fantasy to real life, embellish your floors, walls, and whatever you want.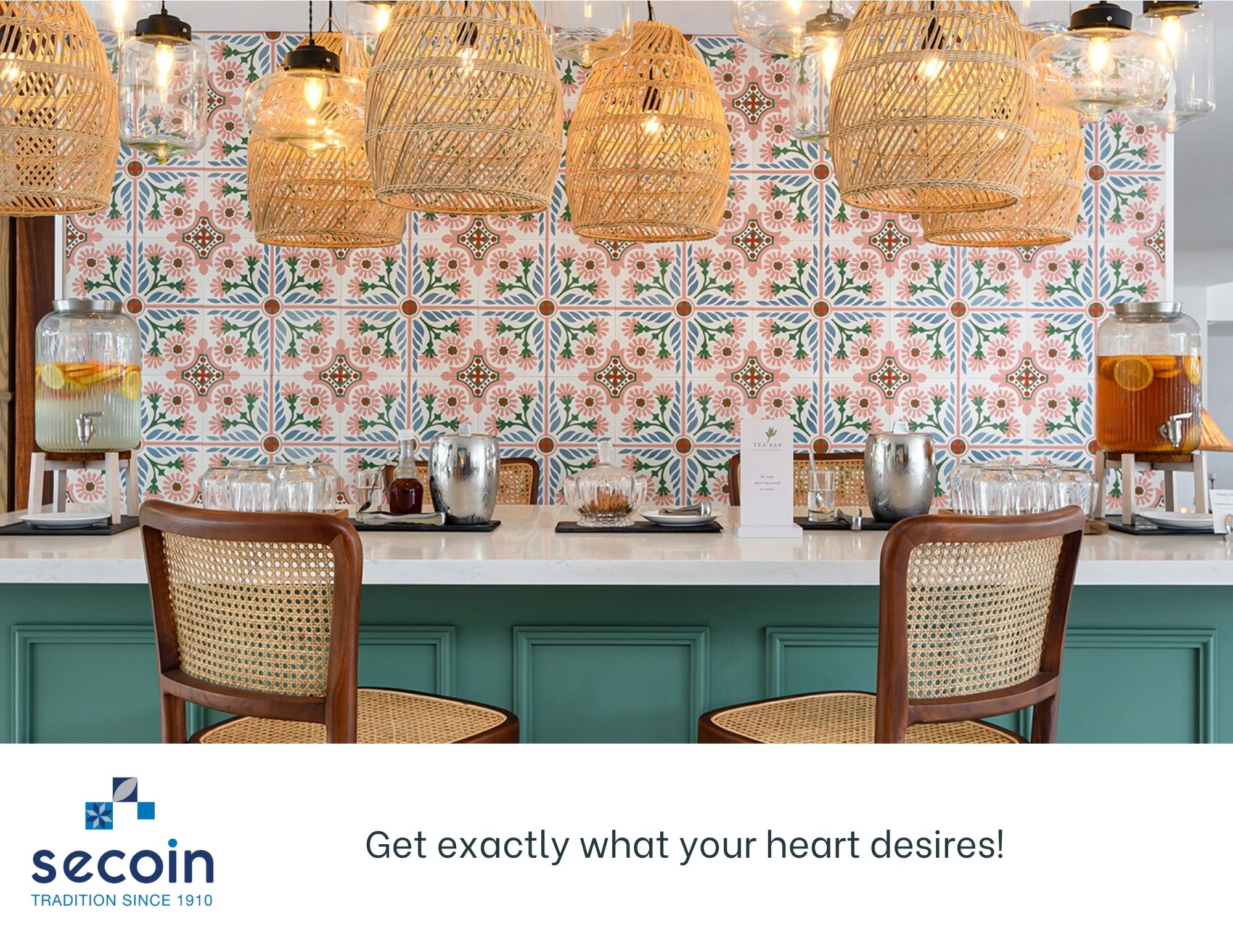 Secoin provides top-of-the-line encaustic cement tiles, terrazzo cement tiles, and much more to meet your design needs. If you want to bring a new look to your floors, look no further because Secoin provides greatly satisfying designs and colors for all tastes. With our history going back to 1910 and the experience of exporting our tiles to 60 countries, you can trust the durability and quality of our tiles without the shadow of a doubt.
Get These Beautiful Tiles For Your Floors
If you want to give a timeless look to your floors while ensuring affordability, versatility, and durability, Vietnamese cement tiles manufactured by Secoin are ideal for you. Our cement tiles began their life when we combine various natural ingredients that create the color palette you always wanted.
You can explore our extensive collection of beautiful handmade cement tiles and find the one that will suit your needs. Secoin has been producing high-quality Vietnamese cement tiles since 1910 and exports them to more than 60 countries. Being a Vietnamese national brand, we have an excellent reputation in the industry.
So get in touch with us!