Encaustic cement tiles are diverse in geometric designs: square shape, rectangular, hexagonal, lantern tiles, fish scale tile, etc. Each shape has many different sizes. In addition to the standard shapes and sizes, Secoin can make other shapes and sizes according to customers' requirements.
Secoin's cement tiles in many shapes and sizes.
SQUARE
The most common shape and size is 200x200mm square. One square meter needs 25 tiles of 200x200mm. Most traditional cement tile from the past and even in modern collections are often found in this size. The advantage of choosing 200x200mm tiles is that users can choose among thousands of available patterns and the investment cost for flooring tile will be the most economical among all sizes.
Besides the size 200x200mm, there are other sizes and can be classified as follows:
- Larger than 200x200mm: including 250x250, 300x300, 400x400, 600x600mm. These sizes are used for larger floor tiles and according to a modern design style.
- Less than 200x200mm: including 140x140, 150x150, 170x170mm. Small size is a reasonable choice to use for applications with small spaces such as kitchen wall, bar ... and designed with classic or modern patterns.
- Super small size: like 100x100, 80x80, 70x70, 50x50mm are often used together with other shapes and sizes to create unique decorative touches.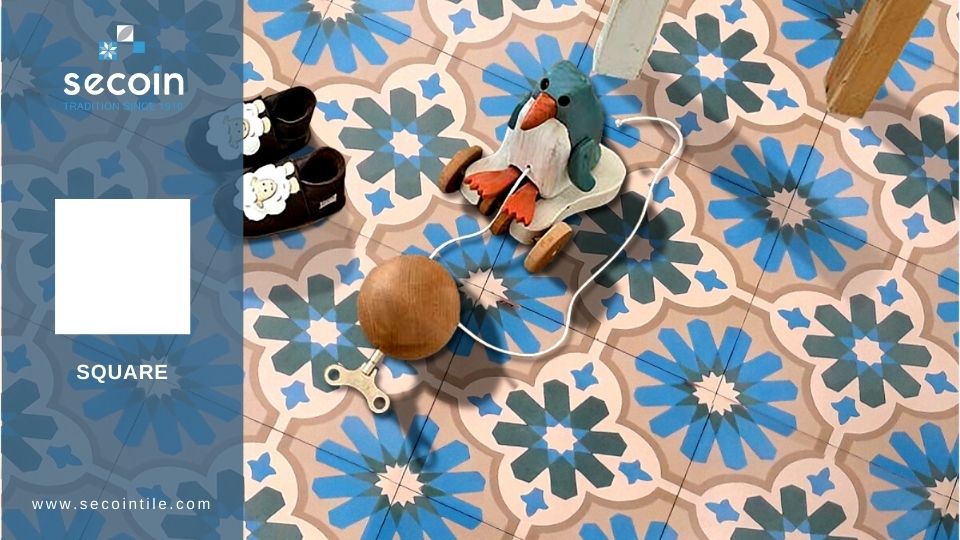 Below are some commonly used square tile sizes in the market. Any other size within 600x600mm can be produced on request.
HEXAGON
The second most used after square is hexagonal cement tile. This is a shape from nature often seen in the shape of a honeycomb, a bubble, etc. In terms of some spirit, the hexagon also has many meanings such as strong attachment, solidity and determination. This shape is exploited by architects and designers to create new and beautiful interior decorations by creating wall and floor tiles in a combination of traditional patterns or improvisational, creative.
Secoin's hexagonal tiles have 3 sizes: 200x230cm, 150x172 and 247x285mm. Other sizes can be manufactured upon specific request. The most popular type is 200x230mm with the quantity of 29 tiles/m2.

OCTAGON
Octagonal cement tiles have appeared since ancient times in ancient works. With the 8-sided design, the octagonal tiles when put together need to be used together with small square tile for the gaps. Although the use of octagonal tiles with small squares seems a bit more complicated and expensive than square or octagonal tiles, the tile floor after paving has a very unique beauty.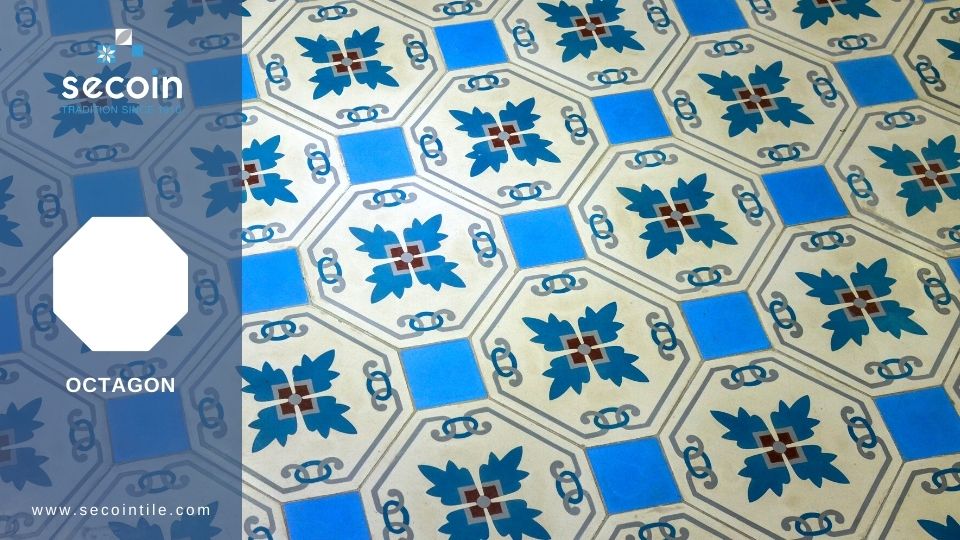 Due to the different side sizes, the small square tiles to be combined with will also be different as shown in the image below. One square meter requires 25 octagonal tiles 200x200mm and 25 small squares.
RECTANGULAR
Rectangular tiles are often used as an accessories for tile floors such as creating borders or making skirting board. The size of rectangular is half of square tile to be convenient for combination, such as 20x10cm skirting board for the20x20 tile floor or 14x7cm for the 7x7cm tile floor.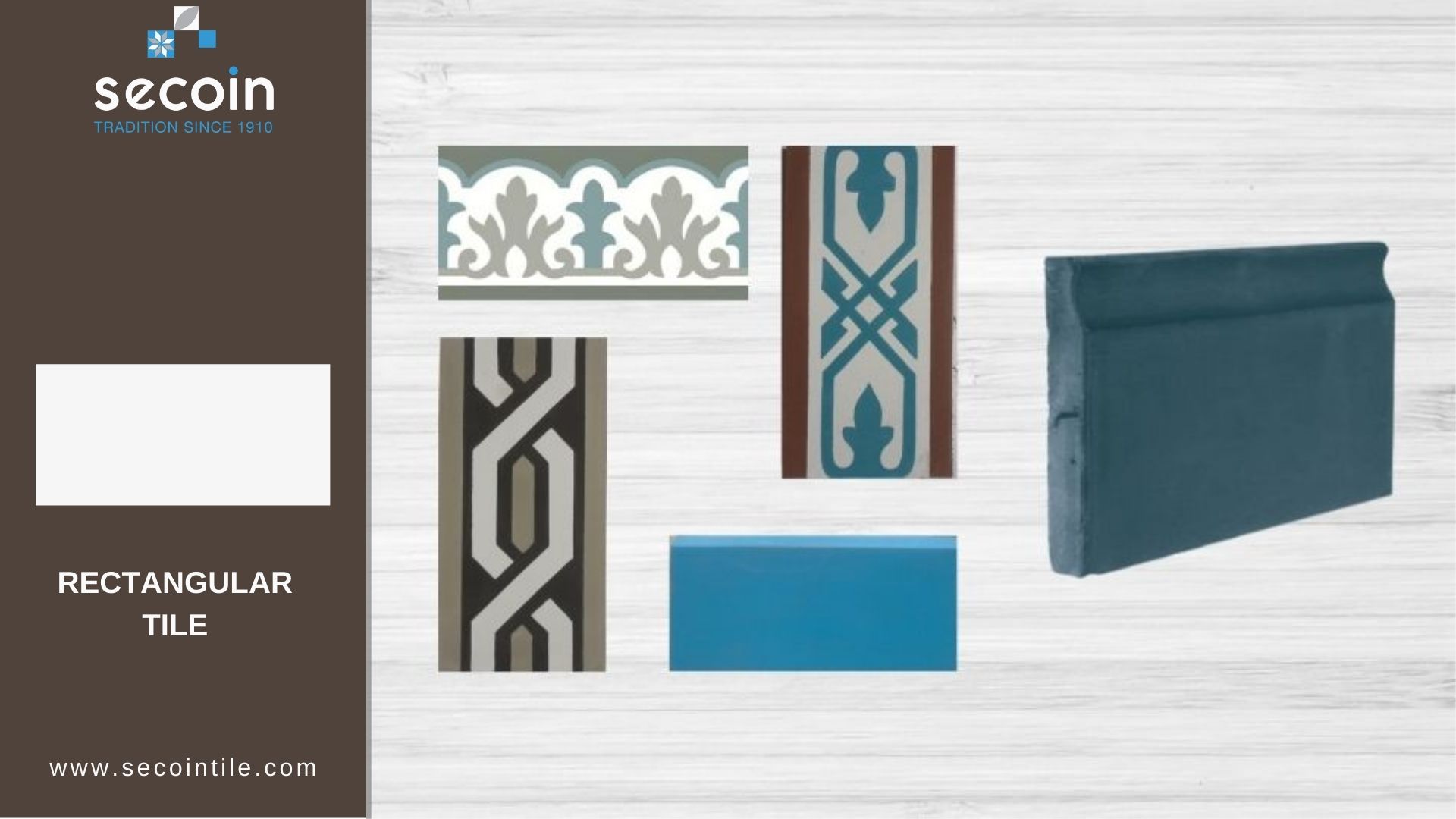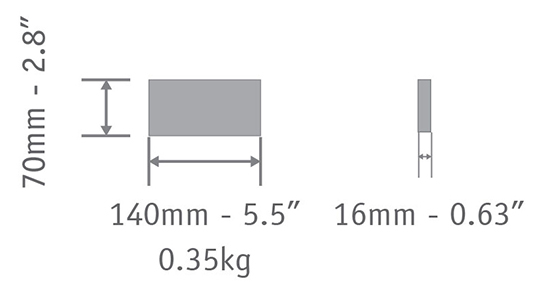 The skirting board is an important application for encaustic cement tile floors. The skirting board has many different designs: beveled, round edge, curved edge, straight edge skirting board, etc. The skirting board are usually calculated in meters long (instead of square meters like other tiles).
FISH SCALE
Fish scales have returned in many designs in recent years. Fish scale tiles give the space a natural beauty with the association of water and the blue sea. Perhaps that is why fish scale tiles are often used in wall applications, bathroom flooring or relaxing spaces.
The standard size of fish scale tile is 200x200mm, one square meter needs 50 pieces. Besides, there are also smaller sizes to fit more spaces.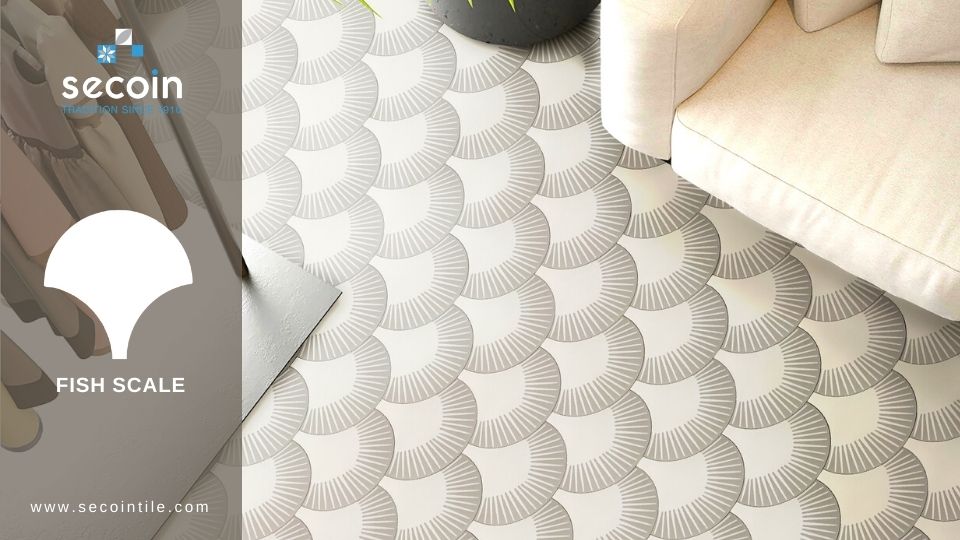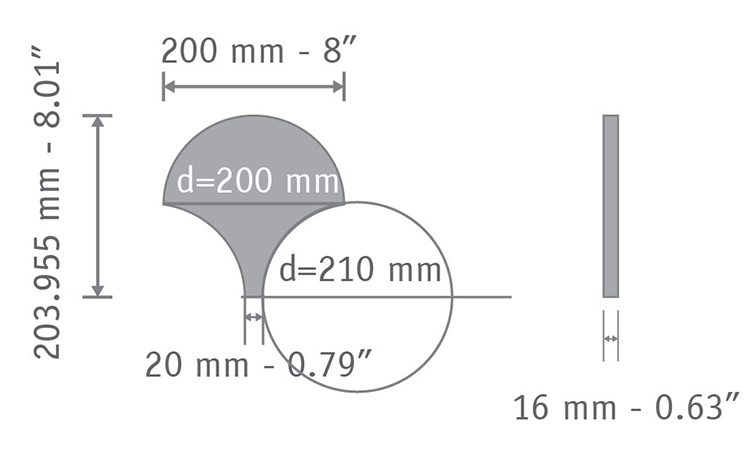 LANTERN
The basic size 200x200mm and smaller sizes will help designers express their creativity with colorful lantern tile floors.
One square meter needs 50 pieces of 200x200mm lantern tiles.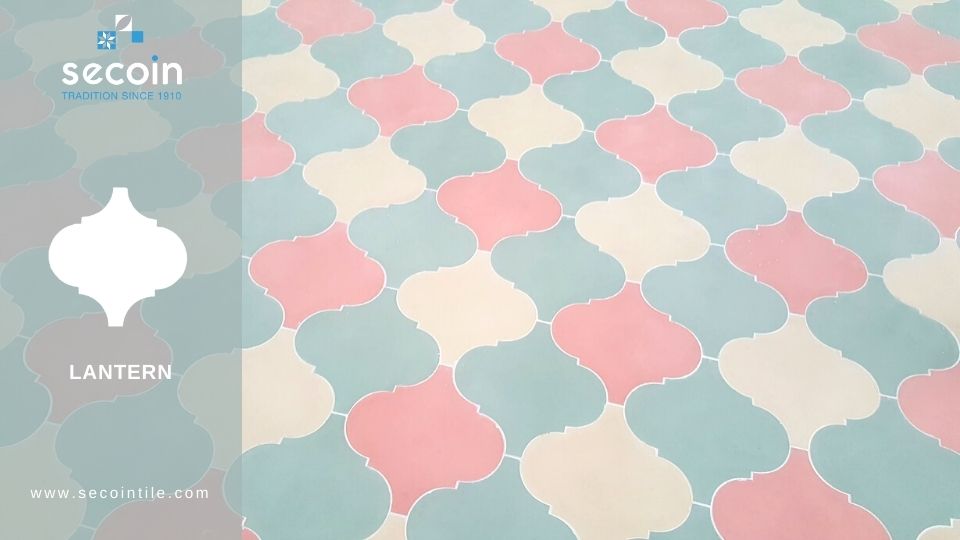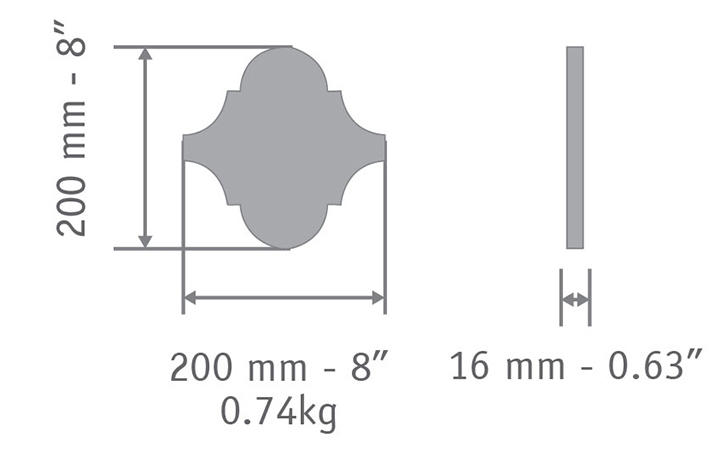 RHOMBUS
The rhombus is really an innovation for cement tiles. The irresistible beauty of handmade tile makes designers desire to show the combination of tradition and modernity in many impressive living spaces.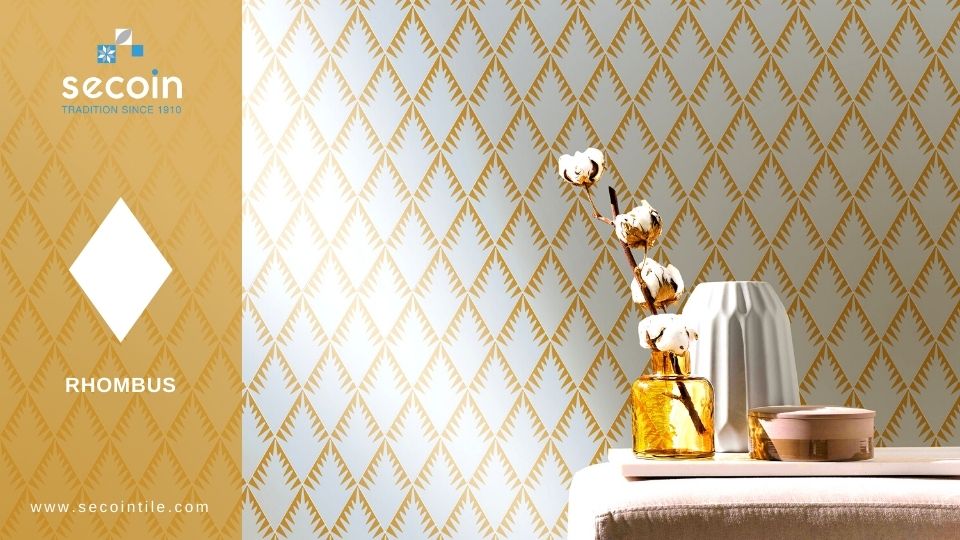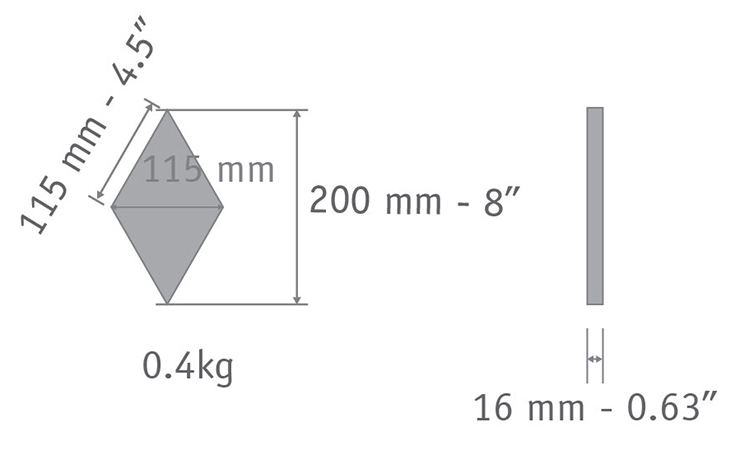 TRIANGLE
Similar to the rhombus shape, the triangle is also a modern feature integrated into the encaustic cement tiles. The geometric shape with strong, square design lines make the tiles bring a very new beauty.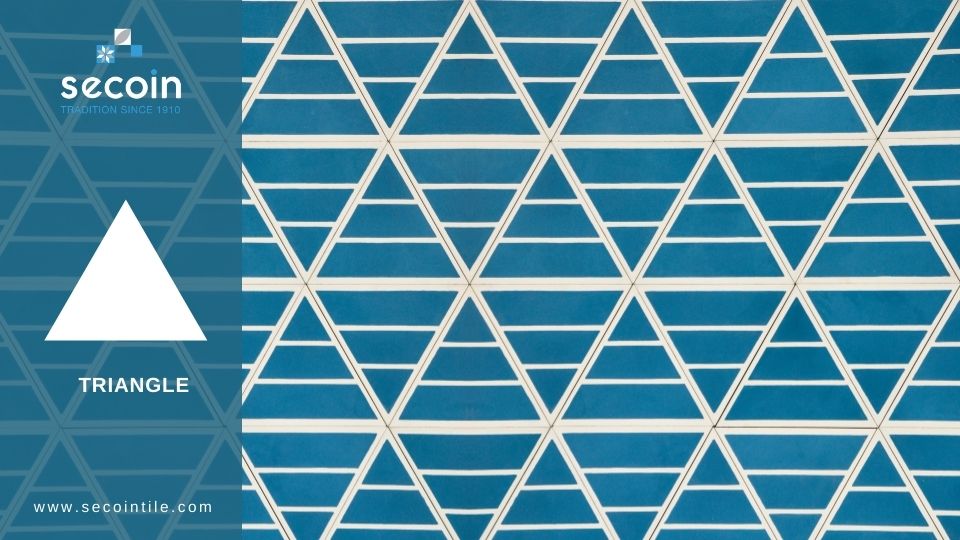 LONG HEXAGON
It is also a hexagon, but when resized, the long hexagon gives a completely different impression than the traditional hexagon tile. Larger tiles, simpler color combinations give designers a fresher alternative to modern design works.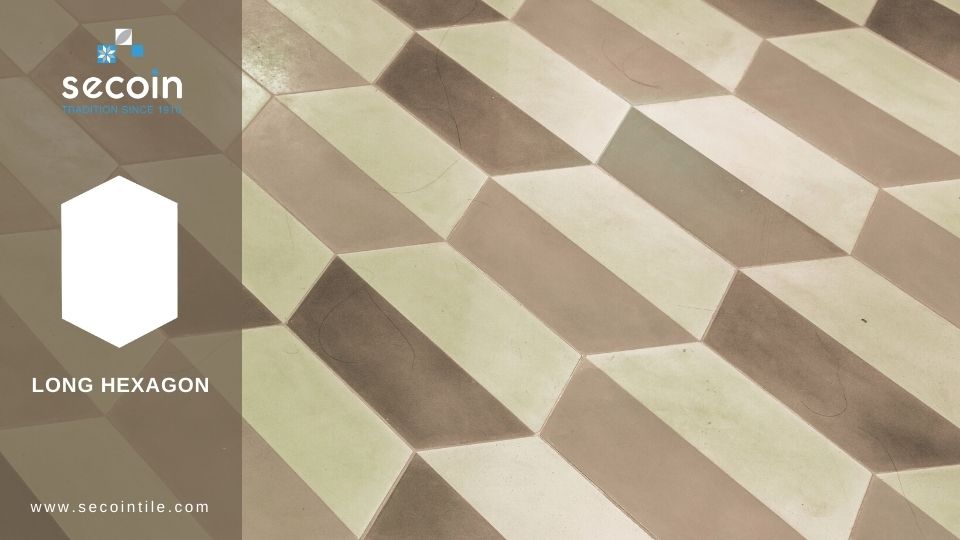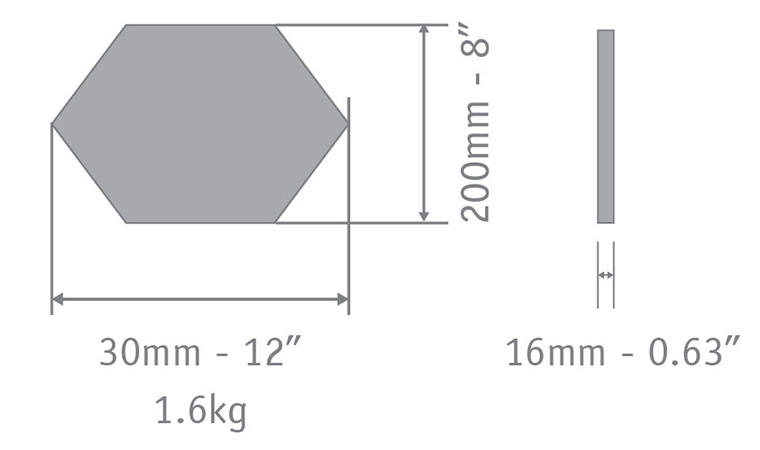 PELATED FLOWER
This is a very rare shape found in tiles in general. The 6-petaled flower pattern put together and created by different colors is probably also a quite breakthrough idea of the designers when it comes to tiles.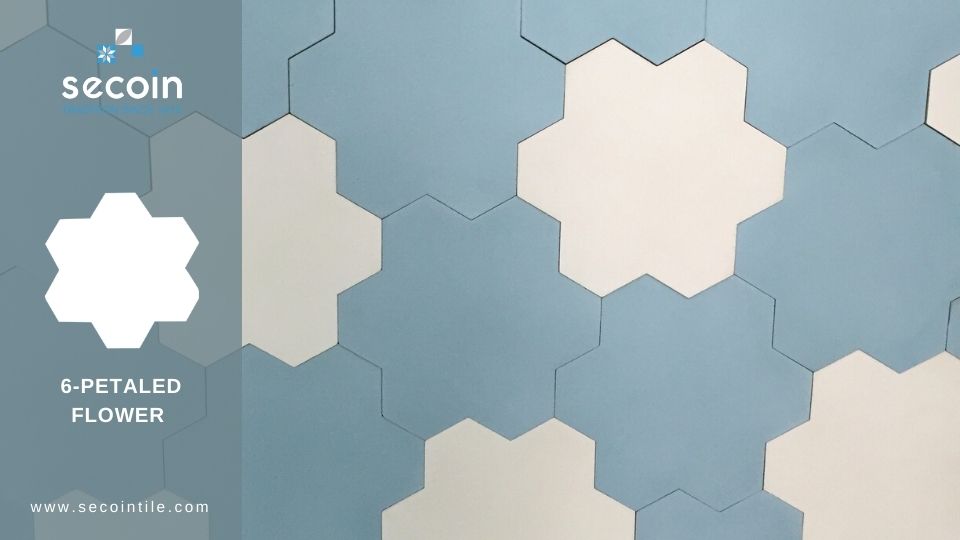 Coming to Secoin's encaustic cement tiles is coming to the world that sparks endless creativity. The abundance of sizes and shapes along with the flexibility in the ability to follow patterns have made cement tiles a favorite product for architects, interior and exterior designers all over the world.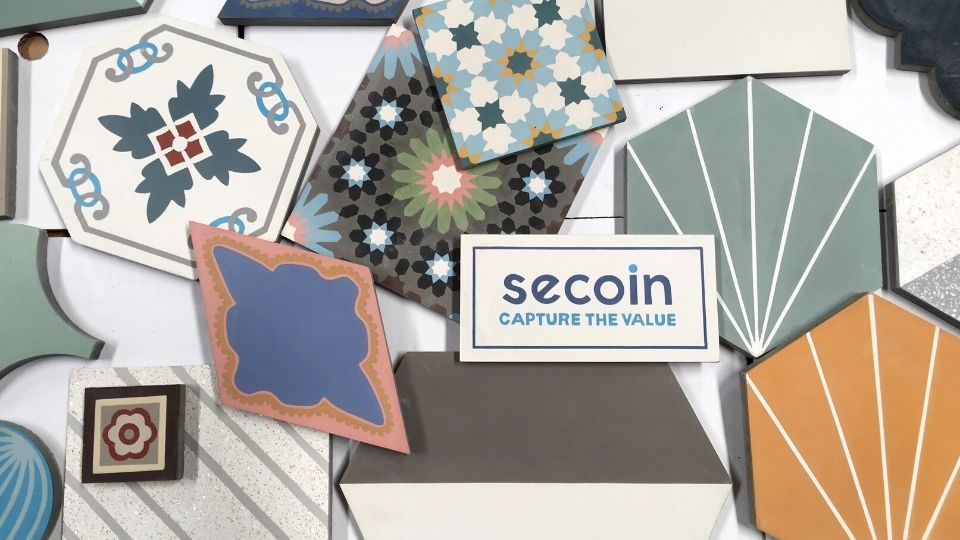 Come to Secoin to discover the artistic cement tile with more than 2,000 designs and choose for yourself the best tile ever!
Hotline Secoin: 1800 6622
Secoin's Showroom:
- In the North: 59 Hang Chuoi Street, Hai Ba Trung District, Hanoi City, Vietnam
- In the Central region: 477 Dien Bien Phu Street, Thanh Khe District, Danang City, Vietnam
- In the South: No. 9, D2 Street, Saigon Pearl, 92 Nguyen Huu Canh Street, Binh Thanh District, Ho Chi Minh City, Vietnam