Secoin was founded in 1989 as one of the first limited companies in Vietnam. After nearly 30 years, Secoin has become a group of 9 member companies and 8 factories located in the North (Hanoi), Central (Da Nang) and South (Hochiminh city) of Vietnam.
Secoin has been proudly considered by the Ministry of Construction as the creator of Vietnamese non-burnt building material industry.
Secoin has been considered the preservationist of Vietnamese traditional handmade encaustic cement tiles.
Up to now, Secoin has become the leading company in encaustic cement tile production. Secoin is proud to possess:
Production capacity of over 25,000 square meters/month for handmade encaustic cement tiles to always meet customers' demand in the shortest time;




Beautiful range of handmade encaustic cement tiles with a wide variety of shapes, sizes, colors and almost 1,500 designs;




A team of skillful artisans with over 40 years of experience and young artisans joining continuously;




An innovative team of designers and R&D department who keeps on developing new products and designs;




An ISO 9001:2008 certified quality management system;




A sets of certifications to meet national standard for all Secoin products;




A strong sales and marketing network in over 53 countries all over 5 continents who are always customer-oriented;




A Board of Directors with tremendous passion for artistic tiles and new building materials;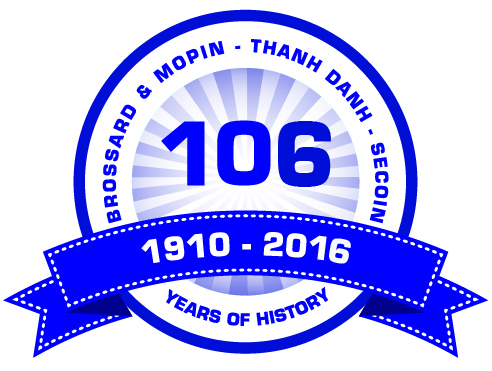 Our history from 1910
In 1910, Brossard et Mopin founded the first encaustic cement tile company in Vietnam.
In 1955, Brossard et Mopin was taken over by a Vietnamese businessman and the company's name was changed to Thanh Danh.
In 1975, Thanh Danh was transformed into Vietnam's state-owned company. It was the biggest and most famous company for encaustic cement tiles.
In 2009, Secoin took over and recovered Thanh Danh's handmade encaustic cement tile factory in Le Minh Xuan IZ, Binh Chanh Dist., Hochiminh City.
Brossard et Mopin - Thanh Danh - Secoin